System MB-70 HI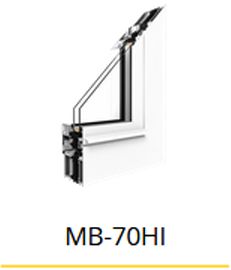 The system design window and door system with thermal break MB-70HI is based on proven, extensive and valued base systems MB-70.
Thermal insulation framework of these systems is much greater than insulation systems underlying framework.
For the construction of the MB-70HI factor Uf depending on the applied profiles and accessories range from 1,11 do 2,3 W/m2K.
Increasing the thermal insulation is achieved by placing the central, insulating chamber, formed by the combination of thermal breaks aluminum profiles, special insulating inserts.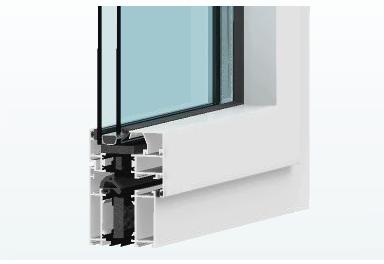 These contributions due to the low coefficient of thermal conductivity reduce heat transfer through this chamber. The central location of inserts also reduces convection and thermal radiation.
Windows and doors MB-70HI similar to the base system can be used both in individual solutions, and aluminum façades.
The colors and texture of veneers may vary from.