Garage Doors – sectional – KRISPOL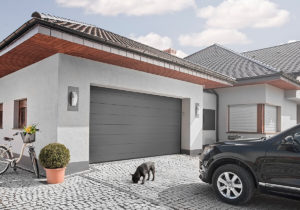 The gate is one of the most important elements of building finishing. Therefore, the gate should be characterized by such features as: functionality, solidity, security and matching appearance to the facade. All of the above conditions meet the company's gates
KRISPOL
.
sectional doors this way, which makes it possible to obtain the maximum space for the vehicle within a parking garage and the driveway.
Sectional doors can adapt to different types of garages and width entry - also double garages.
Guarantees a high standard of comfort, ease of use and excellent thermal insulation.
Complex offer
Products KRISPOL give complete freedom to choose the color of all elements of the joinery.
Garage doors can be adjusted exactly to the windows, roller shutters and front door.
With rich colors All the elements are perfectly adapted to the needs and character of the building.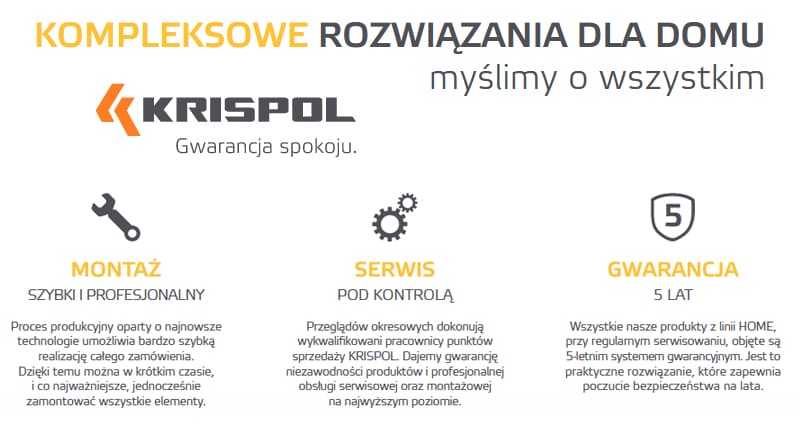 Aesthetics and Colors
A huge palette of colors and possibilities of design allows you to adjust all elements of the gates to your own taste.
Sectional doors are available in more than 200 RAL colors and dozens of veneer.
Offer available veneers is constantly updated with designs referring to the current trends.
This allows a perfect fit to the door of the facade and other elements of woodwork.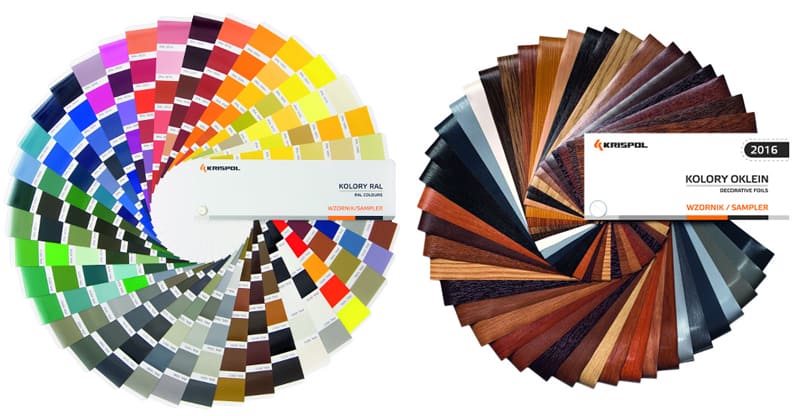 Heat gate - panel 40 or 60 mm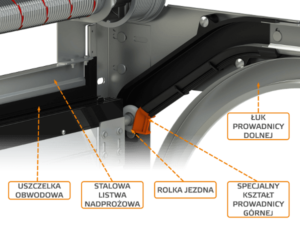 KRISPOL sectional doors are constructed of panels having a thickness of 40 mm filled with polyurethane foam and sealed around the perimeter and between the segments. Arc-shaped top is designed, to optimally tighten the upper door panel to lintel. As a result, these gates have some of the best thermal insulation properties on the market: U = 1,12 [W/m2K].
For energy-efficient homes, we have a special offer: VENTE gate K2 RFS 60 a thickness increased to 60 mm. This extra heat gate additionally has a double sealing bottom panel, międzysekcyjne seal and an additional peripheral seal, leveling thermal bridge between the wall, and brackets. This enables the achievement of U = 0.9 [W/m2K].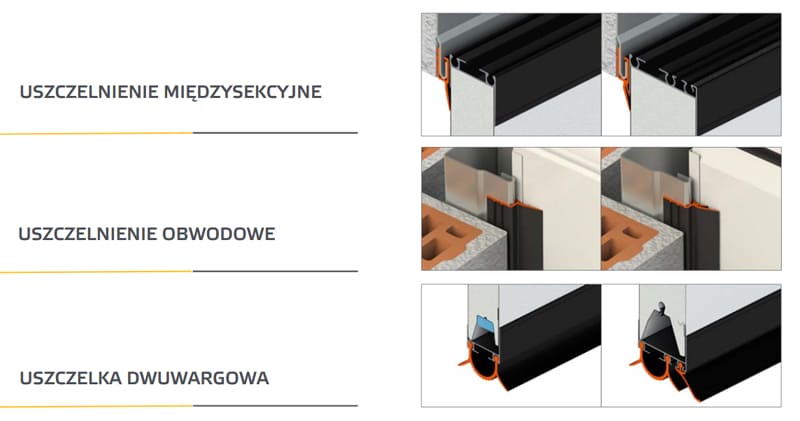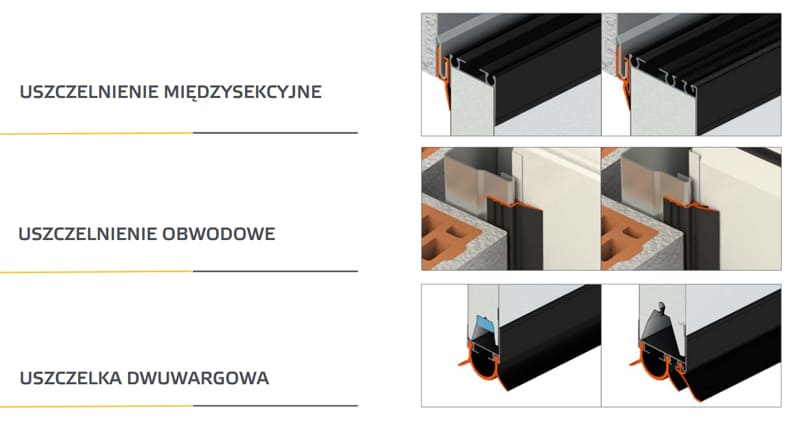 robust design
No matter how good it looks from the outside gate, Do not forget, that should primarily be solidly constructed. It should therefore check, it looks like the gate from the inside.
The mechanisms we use doors solutions, that it strengthens, easy installation and adjustment to the garage, as well as ensure reliability and aesthetic appearance of the center.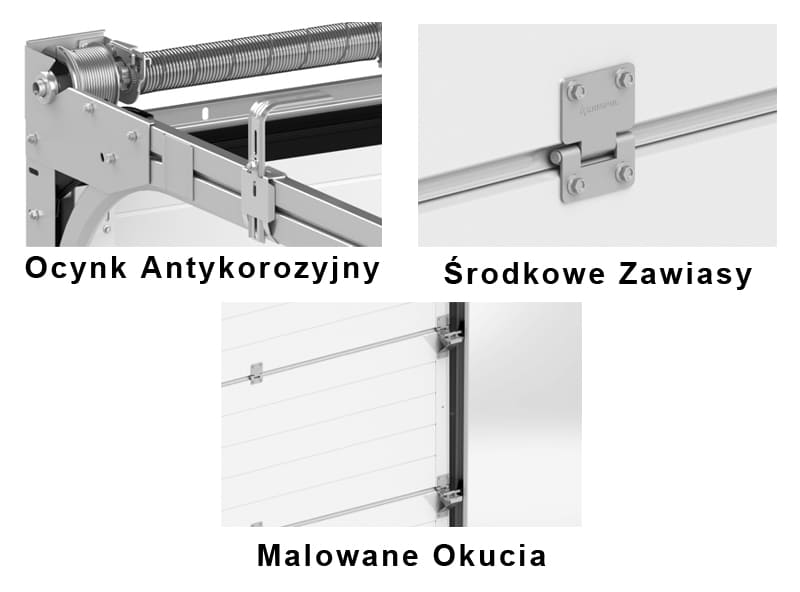 types of ribbing:
SALE K2 RC – STAMPING NARROW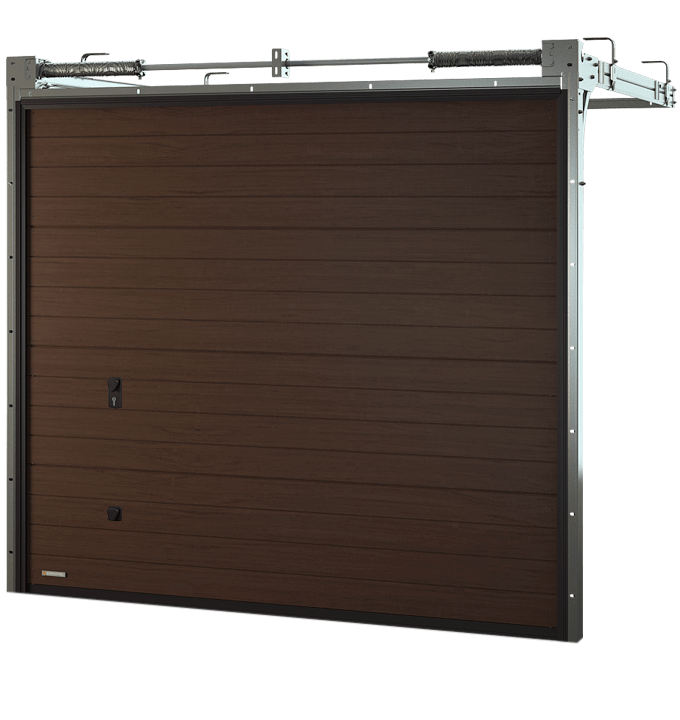 Punching is a popular narrow model, matching homes in various styles. One of the strengths of this oil is an attractive value for high quality doors.
Faktury paneli:
– SLICK veneer,
– SLICK RAL,
– painting structural,
– Woodgrain decors WOOD,
– WOODGRAIN RAL.
SALE K2 RS – STAMPING WIDE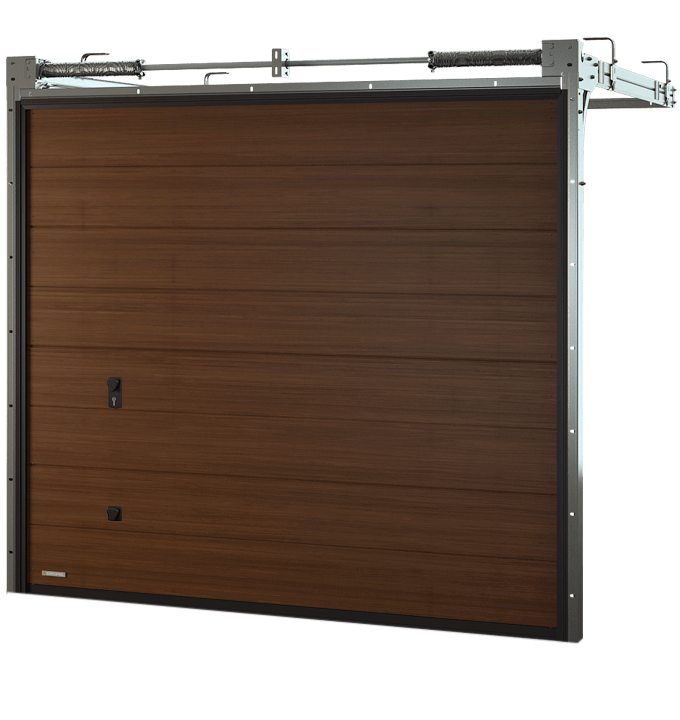 Punching is a wide pattern, that will work in both houses
Classic, and modern look. An interesting alternative
for narrow ribbing.
Faktury paneli:
– SLICK veneer,
– SLICK RAL,
– painting structural,
– WOODGRAIN RAL.
SALE K2 RF – WITHOUT pressings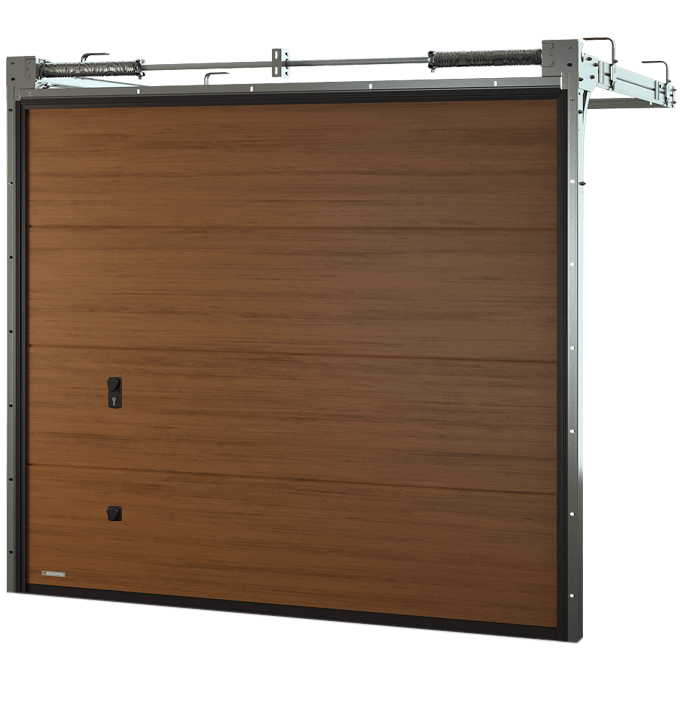 The gate is elegant without knockouts, simple form. It goes well with a variety of architectural solutions. The style of the gate can be emphasized by using a bold RAL colors or patterns having a structured timber e.g.. antique pine.
Faktury paneli:
– SLICK veneer,
– SLICK RAL,
– painting structural,
– WOODGRAIN RAL.
RM K2 VENTE – V-PROFILING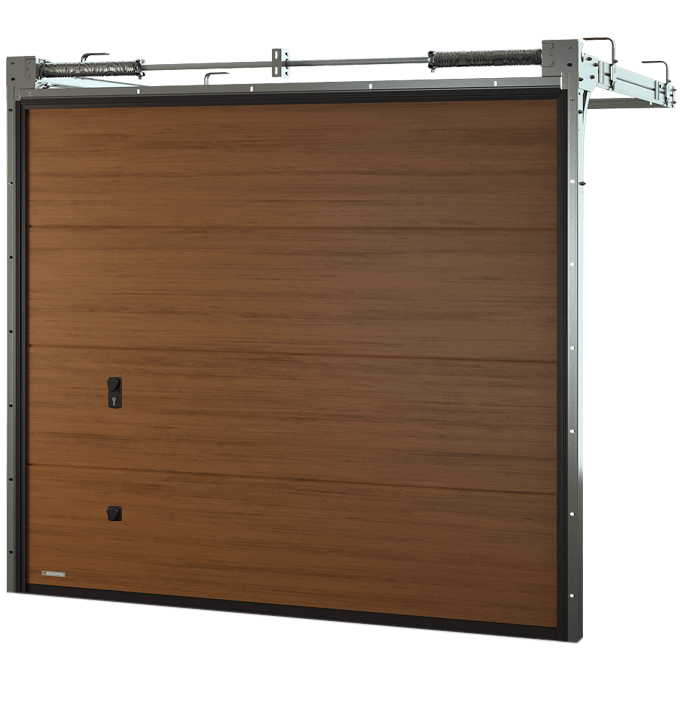 V-profiling is the formula, which gives special gates, modern look. Innovative mold perfectly with the latest architectural trends.
Faktury paneli:
– V-PROFILING.
SALE K2 RA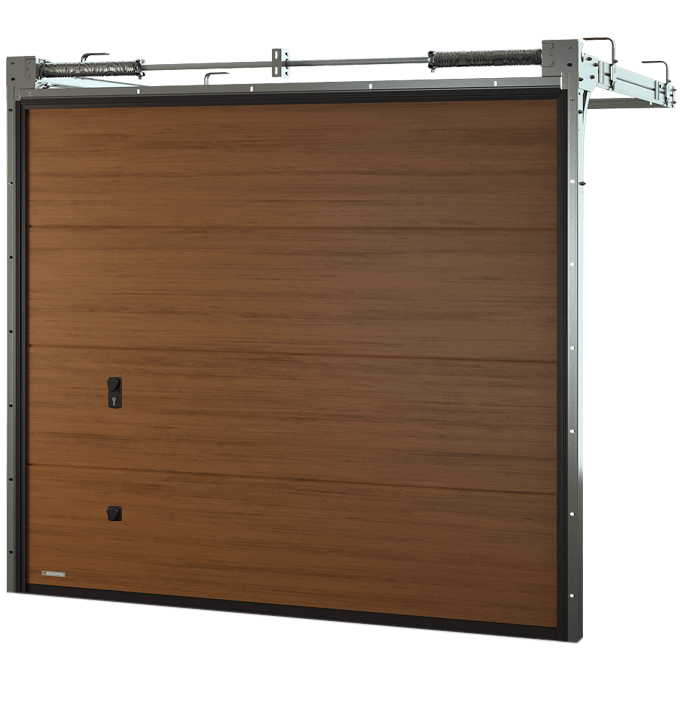 The pattern in the coffers recommended for people who appreciate the charm and warmth of traditional houses or rustic character.
Faktury paneli:
– WOODGRAIN RAL.
The colors and texture of the gates may differ from the actual.