Parmax – Top Design Inox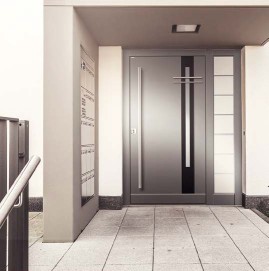 TOP DESIGN INOX – This collection provides a consistent link between the classical beauty of wood with a distinctive ironwork INOX.
Nobility and innovative charm as well thought out design gives precise positioning door fitting INOX the straight side of the composite structure.
Excellent cohesive bond wood and INOX-in is the perfect arrangement for any modern home.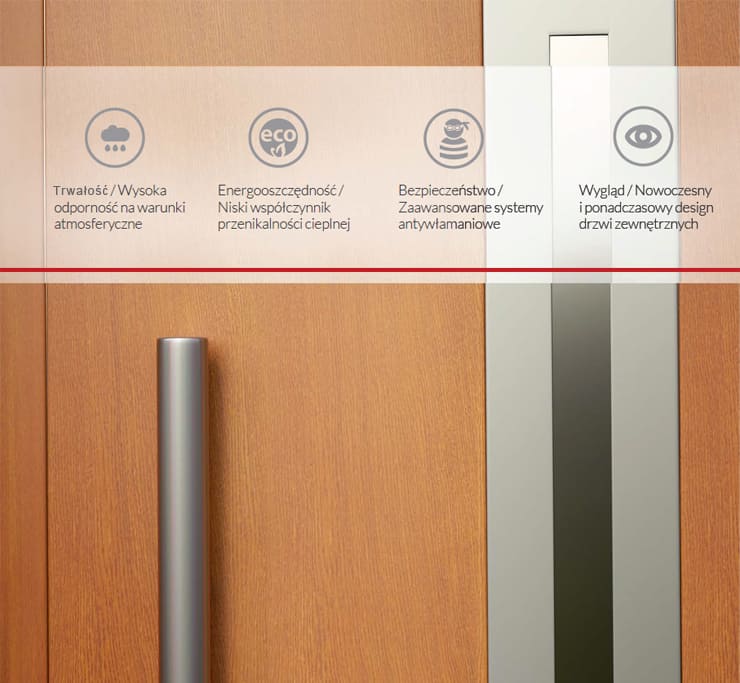 Characteristics of the collection – TOP DESIGN INOX:
– Durability / High resistance to weather conditions,
– Energy efficiency / Low coefficient of thermal transmittance,
– Security / Advanced anti-theft systems,
– Look / The modern and timeless design exterior doors.
Exemplary models: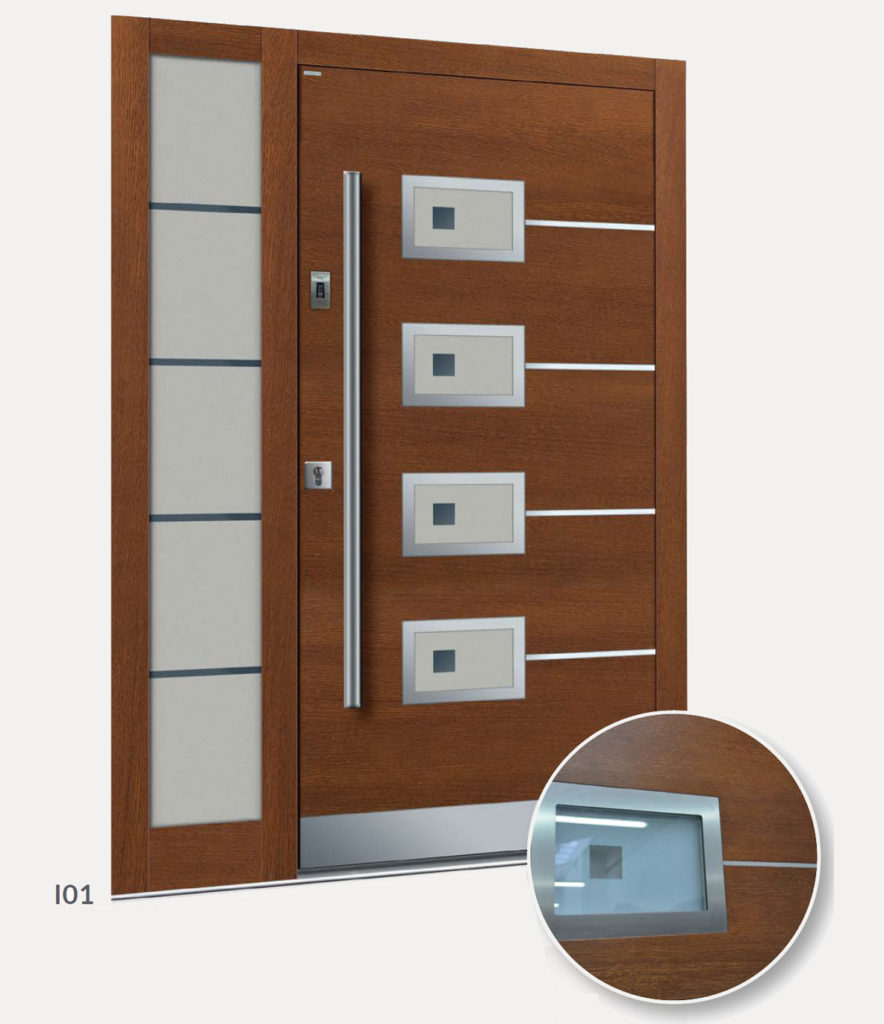 Specification wings I01:
– Thickness 82 mm or 100 mm,
– Color GOLDEN OAK DARK,
– Glass blasted formula, two-chamber glazing unit P-2,
– Finish the glass INOX,
– The cylinder class. A (option: at. B or Class. C),
– horizontal wood grain (ext., ext.),
– Finishing INOX-sided (from the outside),
– Round handle INOX 160 cm (optional),
– Rosette square INOX (optional),
– Fingerprint reader (optional).