Parmax – Top Design Glass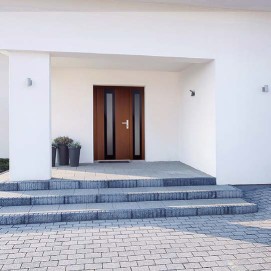 TOP DESIGN GLASS - elegance and high quality.
The innovative combination of wood and glass surfaces gives a unique look Top Design collection GLASS.
Natural wood combined with glass, taking into account the ratio of the size and shape of the glazing, This effective combination for people who like elegant solutions.
design, selected colors and the materials they are made doors give them their individual and unique character.
Glazing doors give an original and unusual appearance.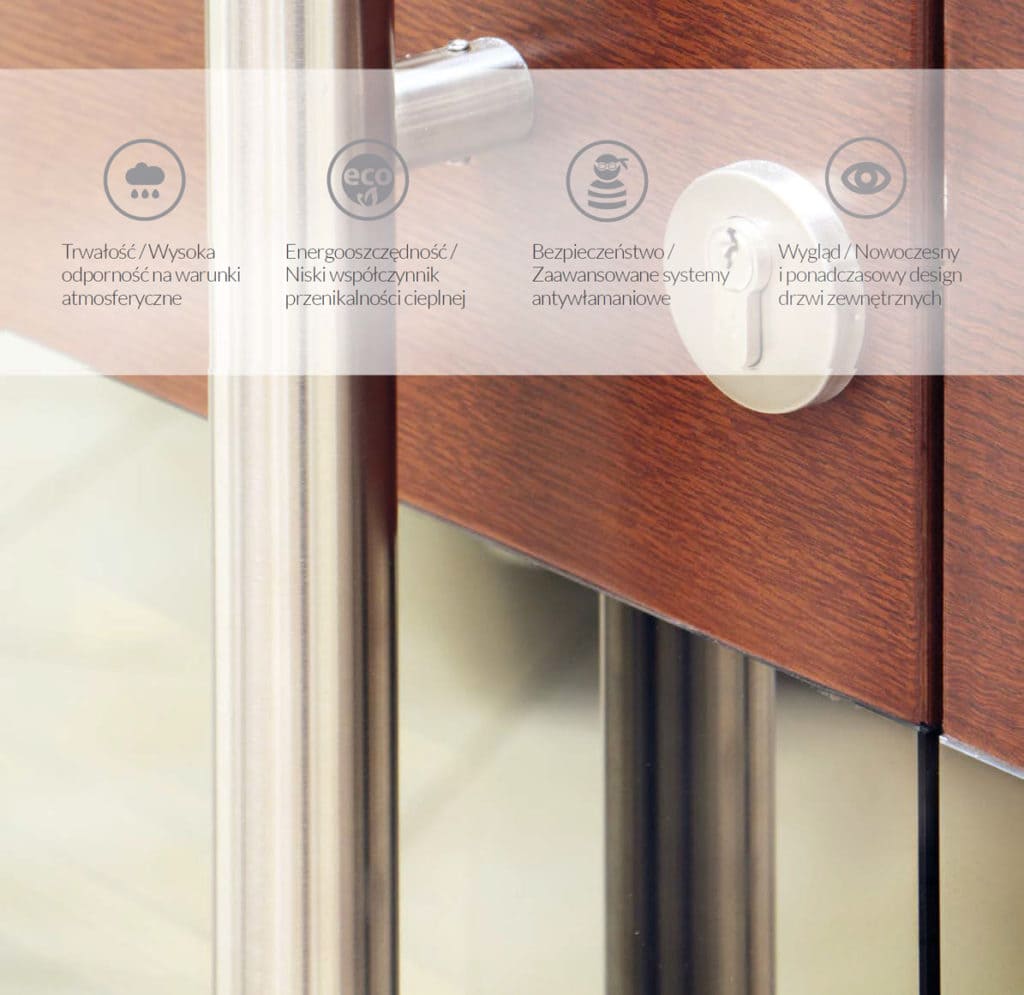 Characteristics of the collection – TOP DESIGN GLASS:
– Durability / High resistance to weather conditions,
– Energy efficiency / Low coefficient of thermal transmittance,
– Security / Advanced anti-theft systems,
– Look / The modern and timeless design exterior doors.
Exemplary models: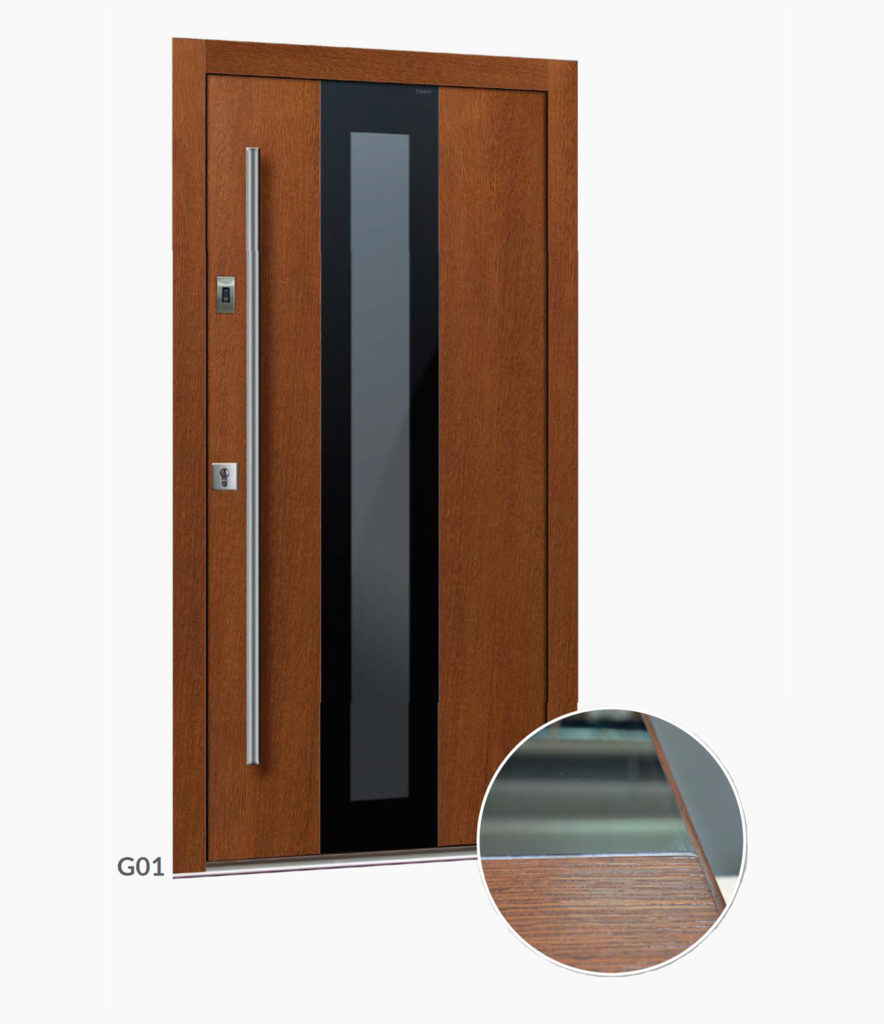 G01 Specification wings:
– Thickness 82 mm or 100 mm,
– Color GOLDEN OAK DARK,
– Reflex brown glass / graphite (hardened 6 mm), two-chamber glazing unit P-2,
– The cylinder class. A (option: at. B or Class. C),
– vertical wood grain (ext., ext.),
– Round handle INOX 180 cm (optional),
– Rosette square INOX (optional),
– Fingerprint reader (optional).