Parmax – Top Design Classic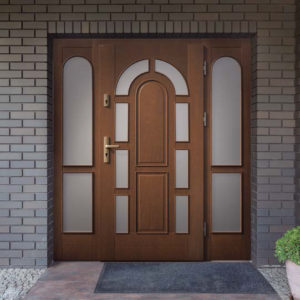 TOP DESIGN CLASSIC – Classics is immortal and always fashionable.
Wooden door with a traditional glazing it hit all time.
Different models and variants will find the right door for you
individual style and at the same time building a solid and various interior.
Kind Hearts and Coronets – the highest quality wood and the secrets of its processing,
who we got to know over the years of work, will enjoy the natural beauty
wooden doors of several generations of family members.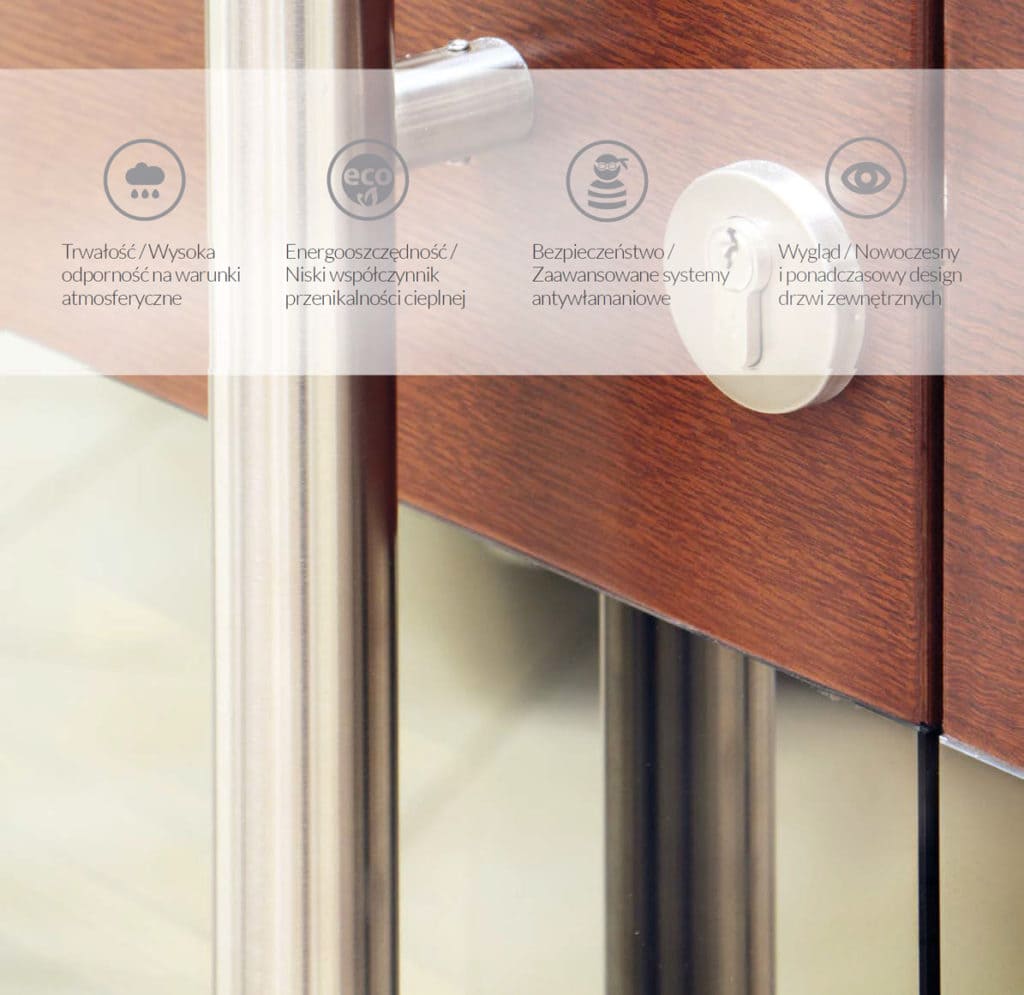 Characteristics of the collection - TOP DESIGN CLASSIC:
- durability / High resistance to weather conditions,
- Energy efficiency / Low coefficient of thermal transmittance,
- Security / Advanced anti-theft systems,
- Appearance / The modern and timeless design exterior doors.
Exemplary models: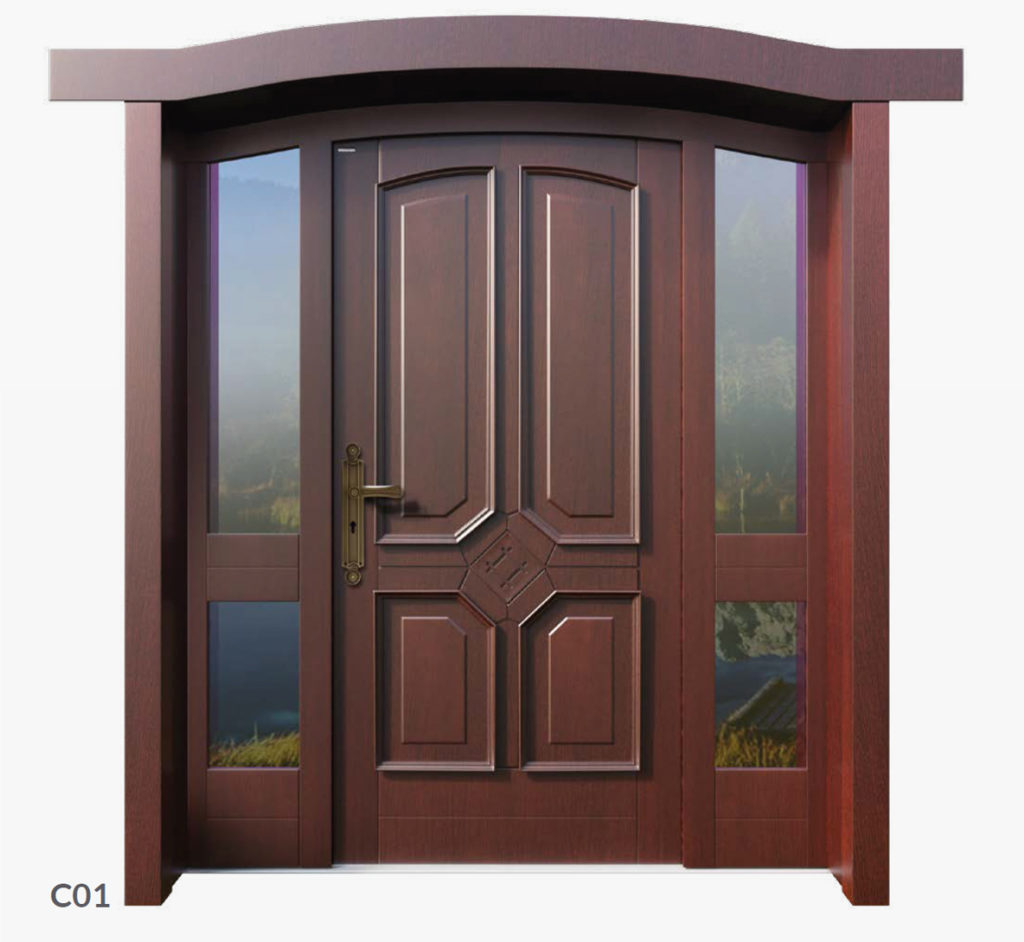 C01 Specification wings:
– Thickness 82 mm or 100 mm,
– color Mahogany,
– Brown glass reflex, two-chamber glazing unit P-2,
– The cylinder class. A (option: at. B or Class. C),
– vertical wood grain (ext., ext.),
– the band widening gr. muru 15 cm-sided (from the outside ),
– Daisy Handle long plate (optional).