doors PARMAX
We present the wooden exterior doors offered by renowned Polish manufacturer.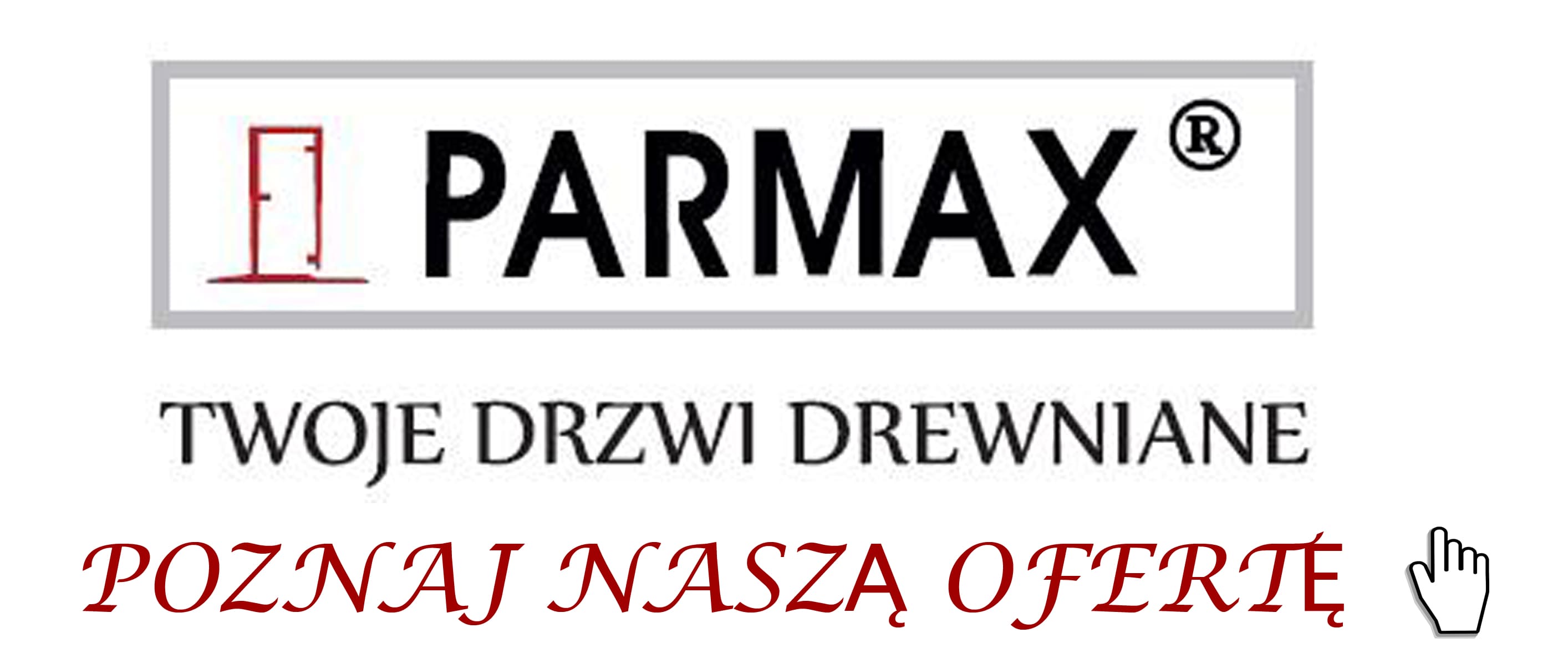 The front door is not only Parmax properly fitting design, form, aesthetics and robustness,
but also durability, functionality and safety.


The production is based on one of the oldest and the best natural materials used by man - wood, characterized in that high strength and insulating properties and is fully ecological material.
Through the use of wood's natural features, its beauty and original structure combined with modern forms of glass, decorative stainless steel received unique, very exclusive and distinctive models of exterior doors PARMAX.
Door production are selected best-in-class grades of material, and every finished product passes through an appropriate control.
Highest quality guarantee It is confirmed relevant approvals and certificates, including European CE safety mark.
O high prestige, uniqueness and overground as evidenced by our door many years
practice joinery, a team of experienced experts directly involved in the process
production, modern technological facilities and the fact that, that we are present at significant
Western European markets m.in. in Germany, Austria, Sweden.


Wing:
– made of plywood with multilamellar selekcjonowanego wood,
– additionally strengthen the composite structure stabilizes the door,
– around the perimeter of the wings inset solid oak,
– the top layer of the door panel is waterproof,
– seal around the perimeter of the wings,
– thickness: 82 mm - standard door 100 mm - Energy-efficient doors,
Frame:
– wood made of laminated multilayer,
– thickness: 72 mm, width 80 mm - standard door,
– thickness: 100 mm, width 100 mm - Energy-efficient doors,
– provided with a gasket (two seals for doors Energy saving – hinge visible),
glaziery:
(two-chamber glazing unit (3 window) P2 – safety glass, or P4 – protective glass)
– glass blasted (together, or formula) – sandblasted glass is imperceptible to the touch,
– glass reflex brown,
– brown glass antisol,
– colorless glass float,
– glass reflex bronze / graphite (6mm tempered) - Only in Top Design GLASS,
way to open:
– outside, inside,
opening direction:
– right, life,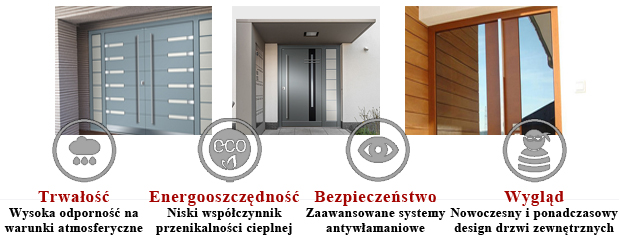 our Standard:
– 3 - Year Warranty,
– the cylinder class A (Colour: nickel)
– 2 or 3 seals (around the perimeter of the leaf and in the frame), They guarantee the maintenance of the internal heat and protect against the ingress of cold and cold,
– strip lock automatic 3-point G-U - secures the door in three points acting extremely difficult to overcome the obstacle burglar
– long strip lock coupling increases protection, burglary, Adjustable each cleat,
– Lock anti-theft effectively protect against balancing wings,
– hinges pocket SIMONSWERK (BAKA PRO-TECT 4010 3D, COVERED TE 540) - A lifetime warranty mobility doors, adjustable in three planes,
– cap on the hinge ( Colour: nickel ),
– threshold drop in the wing - affects the sealing of the door,
– aluminum threshold with thermal insulation insert - provides thermal protection, prevents the penetration of cold and wind at the door,
– pięciopowłokowego door painting system,
- protects the doors from external influences, It emphasizes the natural beauty of wood, It provides durability and long-term usage,
– Painting System Protor - (lacquer layer - satin matt clearcoat),
- space to keep the surface clean from the door and good scratch resistance.
The system does not yellows Protor, It does not react with human hands and then, creams, oils, and long-term use does not appear darker spots in intensive operation, It is free of biocides)
– two-chamber glazing unit (3 window) P2 - safety glass..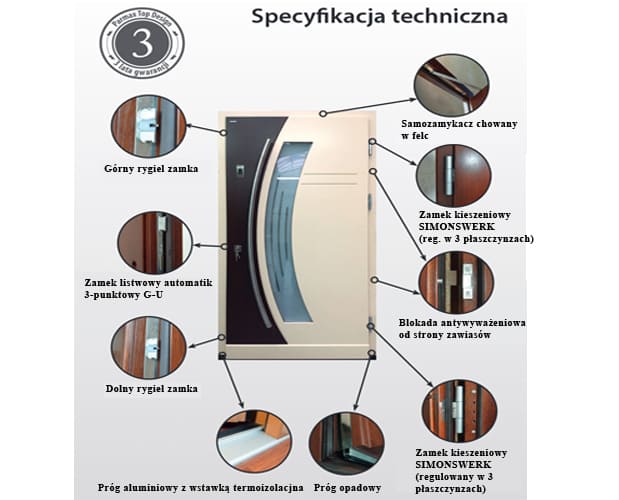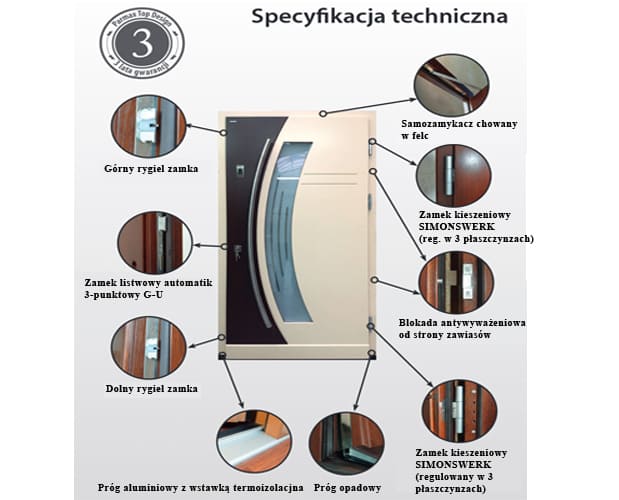 DOOR PARMAX
The colors and texture of the door may differ from the actual.