doors KMT
Doors offered by KMT They have an attractive design and high quality. This fundamental strengths of the door.
The doors for homes in construction single and multi-family, intended for outdoor use.
The newest and most recommended model is the model KMT Plus 75 PASSIVE in two versions: full or glazed.
Technical parameters:
– leaf thickness – 75 mm,
– the leaf – CFC-free polyurethane foam,
– pressing - deep,
– Wing made version rebate,
– strip lock,
– frame made of laminated steel sheet 1.5 mm or optional aluminum frame,
– 3D hinges adjustable in three planes,
– a system of three seals, which causes a tight pressing wings to ścieżnicy can be shortened wings to 130 mm.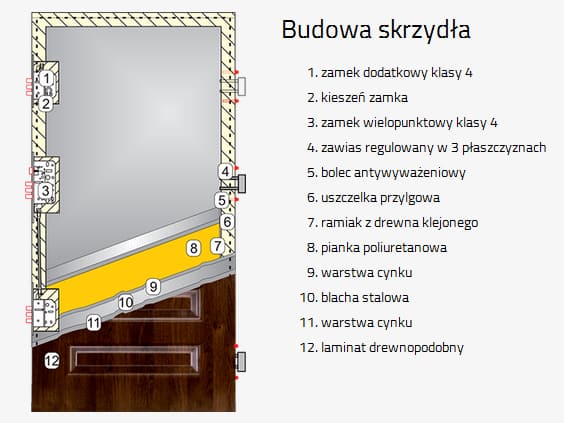 Advantages:
– resistant to atmospheric factors,
– good indicators of thermal insulation through the use of appropriate filling and a system of double seals,
– P4 or shatter-proof glass,
– doors blend very well with sectional doors KMT,
– wide range of available colors and patterns can emphasize the individual character of the house.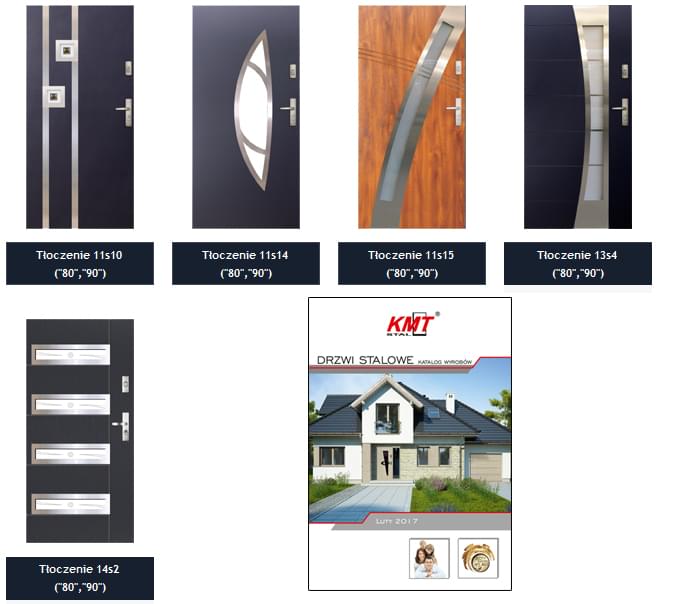 COLOR – KMT
The colors and texture of the door may differ from the actual.