Mike door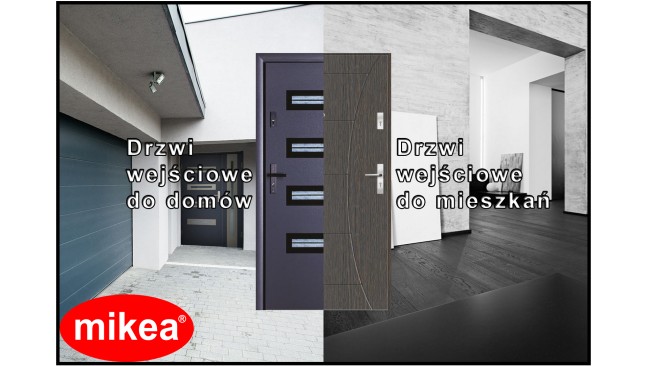 Exterior door is a showcase of our house. They are the first element, which draw attention to our guests.
They should therefore be aesthetic, stable, strong, warm to the touch, resistant to warping, well insulated.
They must also be effective barrier against intruders, and also play an important aesthetic and utilitarian function.
The front door mike to produkt Polish produced almost 100% with the native components in the plant in Tychy.
They are used most often in SFH, in multifamily buildings with an open staircase, as well as public buildings and office buildings.
They can be used also as the door staircase to the apartment blocks.
Great popularity among our customers enjoy mica exterior door version THERMIKA.
These doors have very many advantages, making, that willingly are selected from a wide range of manufacturer.
Heat transfer coefficient door THERMIKA ( D = 0.9 [W/m2*K] ) It allows them to be used in energy-efficient buildings.
As additional equipment we use, among others,: highlights, brightens, fittings, strip lock, or electromagnetic lock.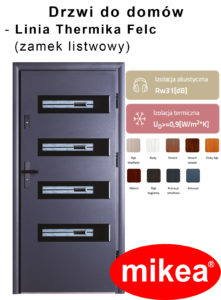 In addition to these functions, Mike's exterior doors are also characterized by an extremely stable construction. This makes, that they are suitable for use, as the door, but you can also use them, as internal doors.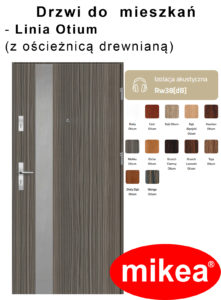 Mike doors are manufactured with excellent, quality galvanized steel sheet, which is covered with a film wood-.
Filling of rigid polyurethane foam. This type of material makes, the outer door of Mike have a very high resistance to all weather conditions.