internal rolling shutters
Wipe materiałoweOferowane roller material you are a modern and convenient system solutions,which perfectly fit into any type of interior.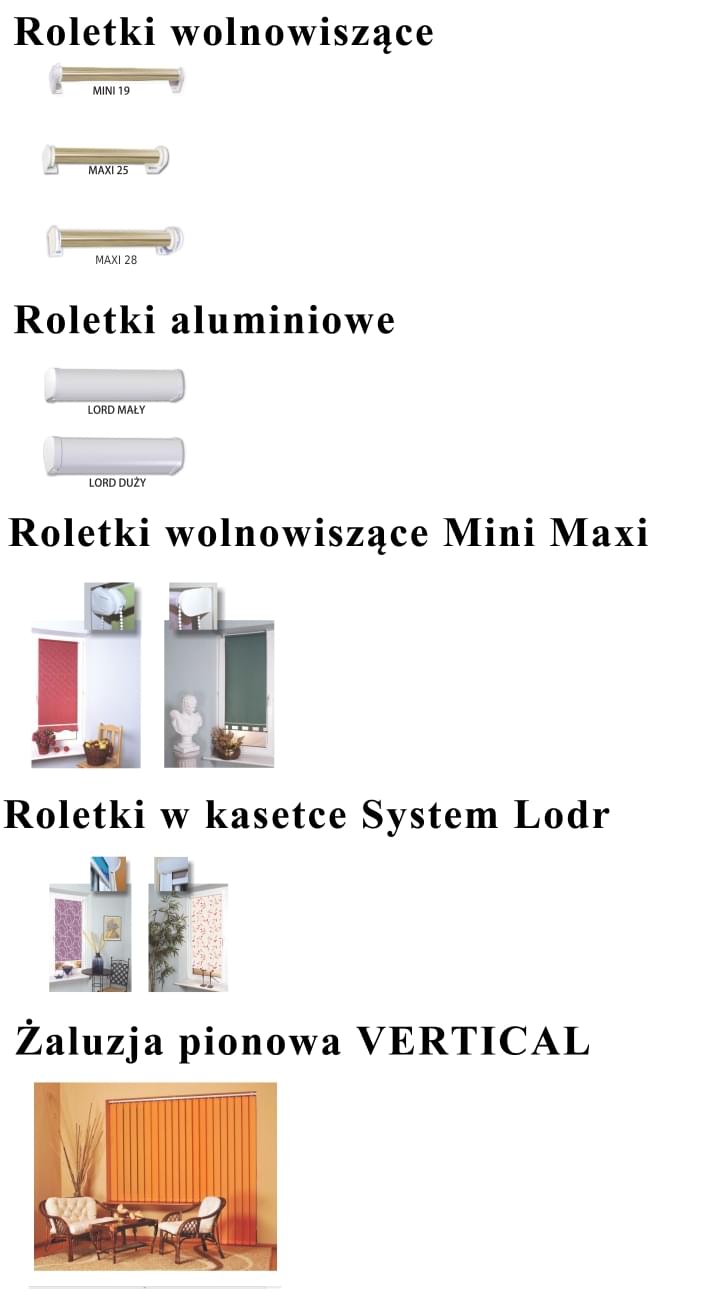 In Depending on the function, it plays a room, we can use the blind, which only shield against the sun, or give us a blackout.
The rich collection of fabrics can find the materials smooth the jacquard with an interesting ornament. A wide range of colors provides each client choice something for everyone.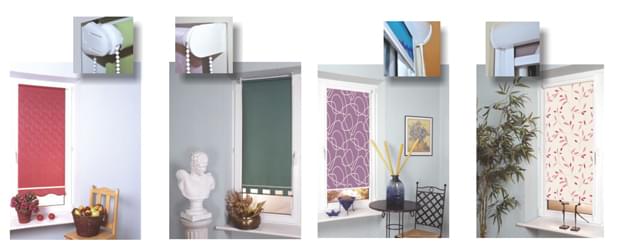 The offer includes a free-hanging systems and cassette.
The free-hanging MINI allows for non-invasive fitting to the window frame with suspension.
With the larger size of the window bays or window blinds are practical MAXI screwed to the wall, ceiling or lintel.
Blinds in the system cassette LITTLE LORD, LORD BIG thanks to guides eliminate the problem of lumens of light.
Preserved aesthetics combined with a pretty fabric gives 100% satisfaction.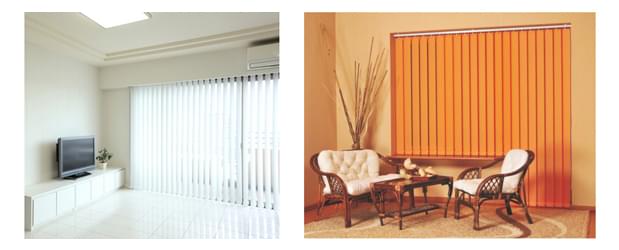 The "Day and Night"
A remarkable blind system is a system of "Day & Night", which is extremely practical and at the same original.
Alternately arranged strips of fabric and fine grid make it possible to control the amount of light coming into the room.
Cloth "Day and Night" will be used in free-hanging systems.
A blind can be suspended by hangers plastic on the window frame. Higher shutter window to achieve owing to the elegant "Polkas', which can be fitted to the wall, ceiling or lintel.
Our blinds material is characterized by simplicity and functionality while maintaining the decorative.Vertical blinds
Vertical blinds are a universal solution thus apply not only in offices, but also in the comfort of our homes.
The system has the ability to adjust the light transmission, It provides protection from excessive sunlight with simultaneous function of decorative.
Further advantage of the product is, it allows us to perform large dimensions.
Thanks to interesting patterns and colors of fabric gives a pleasant conditions for work and leisure.
The colors and texture of curtains may differ from the actual.